BOOK DIRECT BENEFITS
Book your stay directly on our website to avail of the best prices, exclusive rates,
and a number of special perks we have created for you.
Local Attractions
At Aira Hotel, we are passionate about our city and the incredible activities, sights and attractions it is home to. Being in the heart of it all, Aira Hotel offers the perfect base from which to explore Bangkok city and its many landmarks.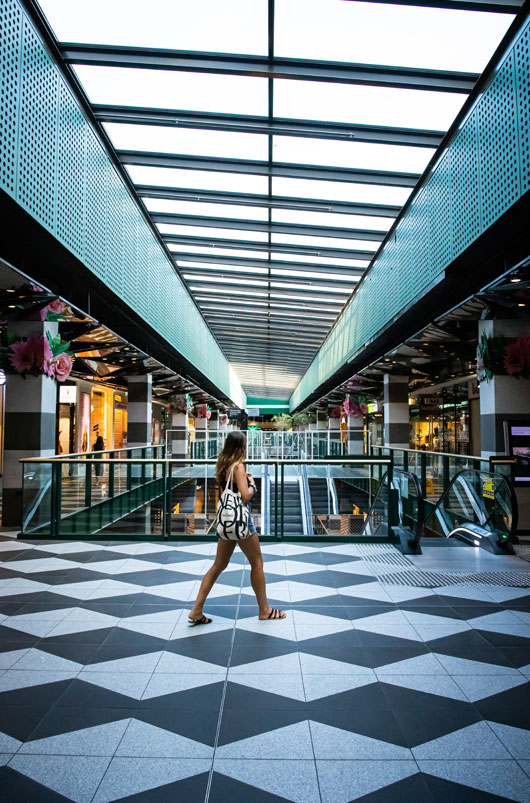 Located in the vibrant area of Sukhumvit 11, the hotel offers easy access to the bustling surrounds of Soi 11 and Asoke-Nana, as well as the Royal Palace, Wat Pho, Bumrungrad hospital, and CBD district.
Within sniffing distance, you can find delicious street food, awesome high-end and street-level shopping options, massage shops, nail salons, and vibrant nightlife.
Highlights include Korea Town (or Sukhumvit Plaza) where you'll find a big selection of restaurants serving authentic Korean food, as well as two huge luxury shopping malls, EmQuartier and Central Embassy.
The BTS Nana Skytrain station is located within a 5-minute walk and the MRT Asok station within a 10-minute walk, making for an easy commute to cultural hubs, museums, art galleries, foodie hotspots, and markets.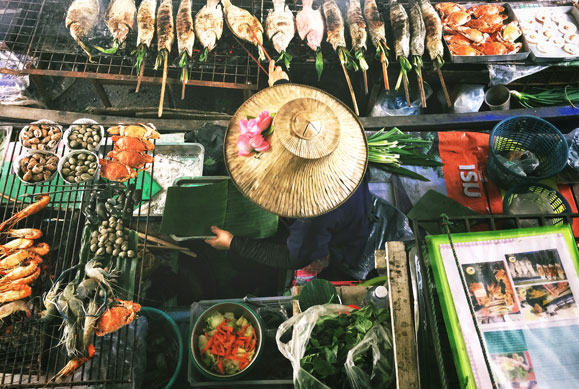 'Get inspired, try something new, and have fun!'
At the end of the Soi, you will find the remnants of Bangkok's pre-road days: the canals, or khlong in Thai. Don't miss the chance to hop on a canal boat and take in the wonder of local life with a scenic tour via the riverside.
Whether you're looking for fun activities, gourmet restaurants, tourist attractions, or just a fun day out in Bangkok, rest assured you'll be spoilt for choice.
Here is the list of our top favourite things to do in Bangkok, in no particular order.We hope this helps you to experience the best of what one of the world's top tourist destinations has to offer.
Art and Culture
Rattanakosin Exhibition Hall
The Rattanakosin Exhibition Hall houses a permanent exhibition detailing the history, art, and culture of old city Rattanakosin. It deals with the history of Bangkok from 1782 up to the present day. You can enjoy 4D multimedia presentation of the Rattanakosin era and find a near-perfect model of the Grand Palace. There's also an animation that depicts about the legend of Emerald Buddha and a 360-degree theater where you can learn about the Grand Palace and the performing arts of Thailand.
Open: Tuesday-Sunday from 09.00 am to 05.00 pm
Phone: +66 (0)2 621 0044
Bangkok Art and Culture Centre (BACC)
Bangkok Art and Culture Centre is a contemporary arts centre in Bangkok, Thailand. Art, music, theatre, film, design and cultural/educational events take place in its exhibition and performance spaces. The centre includes cafes, commercial art galleries, bookshops, craft shops, and an art library.
Open: Tuesday-Sunday from 10.00 am to 7.00 pm
Phone: +66 (0)2 214 6630
Jim Thompson House
The house is a combination of 6 traditional Thai-style teak-wooden houses, that were purchased from several owners from various parts of Thailand, and brought to the present location. In addition, there are displays of antique, artifacts and collection of Contemporary arts, predominantly of Asian-origin art works.
Open: Daily from 10.00 am to 6.00 pm
Phone: +66 (0)2 216 7368
The Grand Palace
The Grand Palace is a complex of buildings at the heart of Bangkok, Thailand. Built in 1782, and served as the home of Thai Kings and the Royal court for 150 years, The Grand Palace continues to have visitors in awe with its beautiful architecture and intricate detail. Wat Pra Kaew enshrines Phra Kaew Morakot (the Emerald Buddha), a sacred Buddha image meticulously carved from a single block of emerald.
Open: Daily from 8.30 am to 3.30 pm
Phone: +66 (0)2 623 5500
Erawan Shrine
The Erawan Shrine is a serene place of pilgrimage for many Asian travellers. Here visitors are invited to pay their respects to the shrine of Brahma, and make a wish for health, wealth and long life. The shrine is 5 minutes walk from BTS skytrain Chidlom or Siam station.
Open: Daily from 6.00 am to 11.00 pm
Phone: +66 (0)2 252 8750
Directions from AIRA
Bangkok Fashion and Style
New Local Attractions
OUR CONCEPT
A Golden Era Inspires a Modern Oasis! True to its roots, Aira Hotel pays homage to Thai culture and architecture, shown through a fresh and cosmopolitan lens.