直接予約の特典
当ウェブサイトから直接ご予約いただくと、ベストプライス、特別料金、さまざまな特典をご利用いただけます。
PASTEL
Azure seas sparkling in the bright sunshine and powder-soft white sand… This is all about the Mediterranean Lands. Embracing the hospitality and spirit of this region, Pastel welcomes you on board for a culinary journey, mixed with its convivial and festive atmosphere.Hailed for its meticulously curated elegance that only a windswept rooftop can offer, Pastel shines more than ever with its architecture and its refined decoration, oscillating with balance between tradition and contemporary, typically Mediterranean. The setting is perfect to taste all the authenticity and finesse of our "home-made" cuisine, where each dish is the promise of a distant journey through the Southern lands. Together, we will create memories that you will never forget.
Now Open!
Timings – Everyday 17.00 – 01:00
Located – 22nd Floor
Mullis – 
The Modern Irish & Sports Pub
MULLIS combines the flavour of a traditional Irish pub and modern audio-visual technology to bring the ultimate experience for the sports aficionados.
We still retain the best parts of the old Irish pub culture by providing the best of western food with 9 fresh beer on taps and including giant screens and television to show multiple live sports. We also serve a variety of thai food, spirits and beer for those who want to have a more local experience.
Our objective is to give the savvy customer a heightened experience where they can be comfortable and have a memorable time. We are open daily in the evenings. Located on the ground floor of Aira Hotel. 
STARBUCKS
We invite you for a cup of your favourite java at our very own Starbucks café in Bangkok!
Tailored for grabbing one on the go or enjoying a long relaxing break from your busy day, the Aira Hotel Starbucks will immerse you in a world of divine coffee and scrumptious patisserie.
The space pays homage to Thai culture with natural materials rich in texture and a Thai landscape-themed wall. Natural stone and wood create a calm, contemporary, and refined feel, complemented by a warm colour palette and soothing mid-tones.
With a view towards the buzzing Sukhumvit Soi 11, it serves as the perfect meeting point for Bangkok's young and cosmopolitan people looking for that "coffee lab" vibe.
It's also the ideal place for friends and family to gather before exploring the city, with a community table for extra interaction and a vast selection of mouth-watering sweet and savoury snacks – don't worry, you'll burn the calories while sightseeing!
Here, you will find high-quality Starbucks products and some of the best hand-crafted coffee beverages in Bangkok.
Enjoy your favourite refreshment, discover new heavenly flavours, and savour a delectable meal in a beautiful environment.
We're looking forward to taking your name!
BAWARCHI
Bawarchi fine-dining restaurant promises to take your taste buds on a gastronomic journey during your stay in Bangkok.
The menu is inspired by our love of traditional Indian cuisine and curated to offer an eclectic fusion of regional flavours. Don't miss out on our Bawarchi signature curries, as well as the vast selection of grills and kebabs cooked to perfection in the tandoor.
We also prepare a range of vegan, vegetarian, and gluten-free options to ensure our decadent culinary creations cater to all types of eaters.
Boasting a spacious cosmopolitan-yet-cosy interior with subtle muted tones, Bawarchi offers a comfortable and welcoming setting for any occasion.
Set against the bustling Sukhumvit Soi 11, the restaurant's open-deck lounge offers an ideal location for unwinding and crowd watching, while enjoying a drink from our refined selection of international spirits and wines.
Whether you're looking to get a taste of authentic Indian cuisine or enjoy an intimate dining experience, you'll find what you need at Bawarchi restaurant.
Breakfast is served here for hotel guests – From 6.00 am – 10.30 am BKK time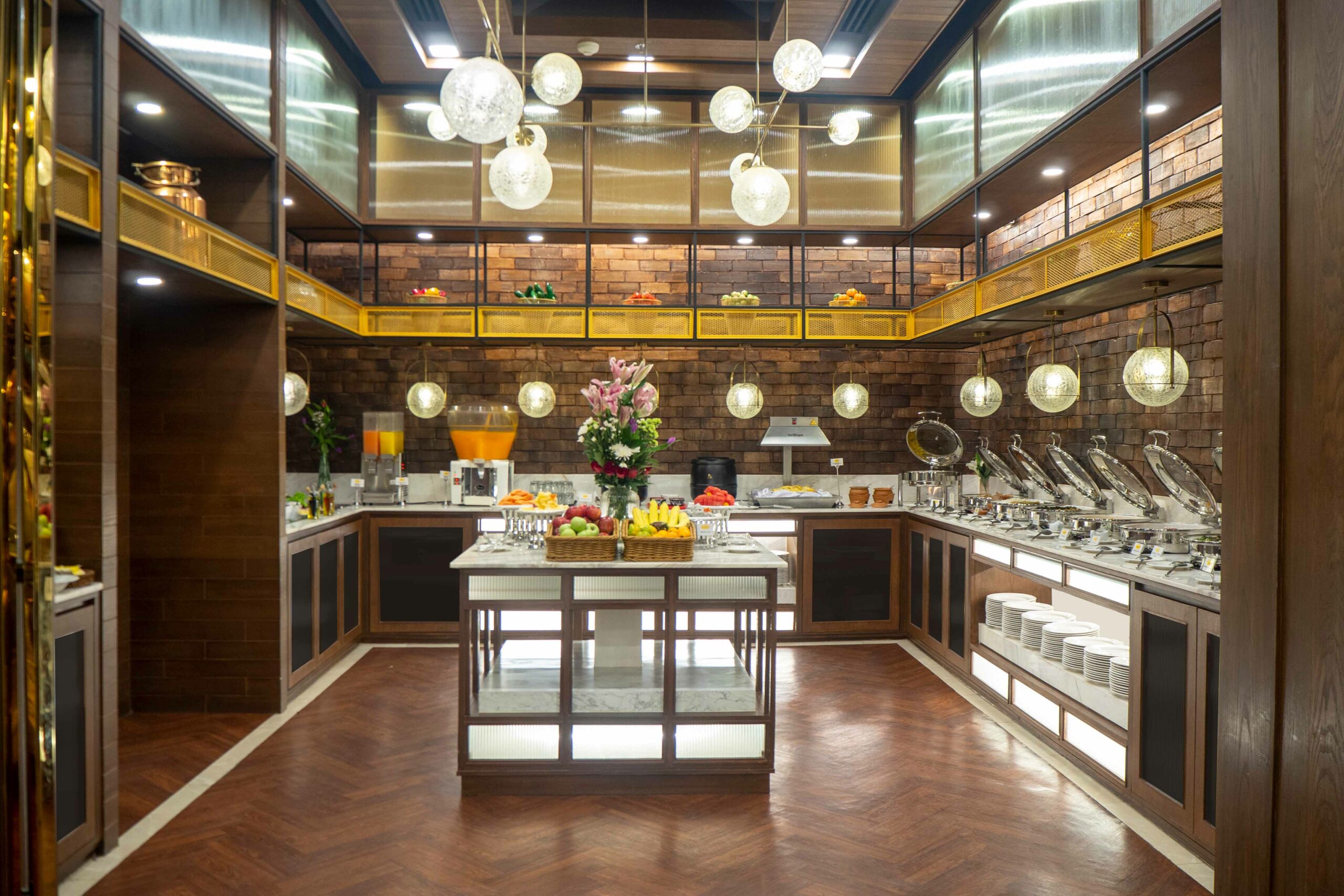 スペシャル オファー
Only on official website you can enjoy a complimentary upgrade if you book our Deluxe, Premier or Premier room as you get bumped up to the next room category directly. Select the room with breakfast + upgrade package and get a direct upgrade from us. This offer is valid for a short time only so don't forget to book the Upgrade Special promotion while it lasts.
OUR CONCEPT
A Golden Era Inspires a Modern Oasis! True to its roots, Aira Hotel pays homage to Thai culture and architecture, shown through a fresh and cosmopolitan lens.